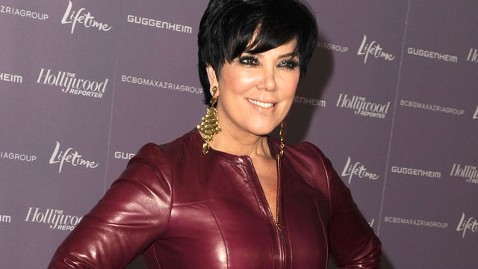 Kris Jenner and her four children with Robert Kardashian, filed a lawsuit against Ellen Pearson Kardashian, claiming she sold their property — including family photos and writings — to a publishing outlet in January 2013. The Kardashians are asking for $500,000 in damages, in addition to profits, statutory damages, punitive and exemplary damages, claiming Ellen Pearson Kardashian, licensed their belongings to Bauer Publishing (which subsequently published the material in their magazines In Touch and Life & Style). In return and retaliation, Ellen filed a counter suit against the first family of reality television, accusing the quintet of a smattering of civil offenses such as defamation, intentionally inflicting emotional distress, civil harassment, a civil conspiracy to defame and the public disclosure of private facts. Its never a dull moment when it comes to the Kardashians. A family full of drama, scandals, and going from one mattress to the other, and doing their best to stay relevant in the spotlight. On Jan. 15, 2014, one day after daughters Kim & Khloe had given their account of events, the mother-of-six said she and Robert "spoke twice a day" from their 1991 divorce until his 2003 death.
"We just talked several times a day, every day" prior to Robert's wedding to Ellen, Kris said in a startling admission that lent insight into her feelings for her ex-husband. Kris went on to say, "The one regret, if I had to do it over, would be divorcing Robert Kardashian." She has also previously said on Keeping up with the Kardashians that Robert was "the love of her life."
I guess we all regrets! "The love of her life", with all the men Kris Jenner went through...not thinking of her marriage to Robert Kardashian. She let her brain between her legs think for her, instead of using it (her brain) as a thinking cap for her swelled fame seeking head. Maybe I'm going overboard with my post about the Kardashians , but - "I call it (how I feel about them being untalented) how I see it", their reputations are beyond pathetic.
Afterwards, Robert's diaries became public, Kris said of Ellen's media firestorm : "There were so many (Interviews) and it was such a crazy onslaught of media and television shows that she did … it was like a shock."
Kim Kardashian, in her deposition, minced no words when it came to her one-time step-mother, calling her a "slippery snake."
I can't under stand the name calling from Kim Kardashian, who had a 72 day marriage with Kris Humpheries and a lot of sleeping around before she and Kanye West got together.
Khloe added that her siblings didn't think Ellen "was a good fit for my dad," as "they would fight a lot, and they would break up all the time."
Unbelievable! The Kardashians think they are 'royalty' to everyone on reality TV. Who in the devil Khloe and her slutty siblings think they are...casting judgment on who is right for who? I think the whole Kardashian klan need to concentrate on their own reputations.
OPEN DISCUSSION